New Members

InfraStack-Labs: Based in Bengalore, India, InfraStack-Labs joins OW2 to leverage the OW2 code base and AppHub marketplace in their public cloud service aimed at SMEs.
Project News
Projects Updates
The FusionDirectory team is happy to announce the new stable release version 1.0.16 featuring ACL import/export capabilities, the possibility to store the sudo role in different organization units and new configuration options.
Two new versions of LemonLDAP::NG are out: Version 1.9.6 fixes issues with Nginx and systemd, and it introduces new confiuration options. Version 1.4.11 brings the usage of Lasso thin-sessions for SAML together with other fixes and improvements.
The XWiki development team announces XWiki Enterprise 8.3 coming with recommended extensions and new export options, and version 8.4 RC1 with a new page type filter from the Create Page form and a new configuration section for the rich content editor.
Community News
OW2 Programming Contest Award Ceremony, October 12-13, Beijing
Congratulations to XU Peixing, winner of the 1st prize for the project "DevOps tool supports continuous deployment and configuration for cloud based applications" from ISCAS. Three second prizes and seven third prizes were also distinguished. More.
Our October Events in Europe
We have been busy last month promoting OW2 and projects AppHub, CHOReVOLUTION and OCCIware at events throughout Europe. Check out the pictures of our participation in OSCON Europe in London, Cloud Forward in Madrid, OpenStack Summit in Barcelona and EclipseCon Europe in Ludwigsburg.
CLASS Conference, November 8-9, Ljubljana

A member of the program committee, OW2 CEO Cedric Thomas will give a talk at the conference. AppHub and CHOReVOLUTON projects will also be presented at the conference. More.
Paris Open Source Summit, November 16-17
We help organize five conference sessions and host members and partners ActiveEon, iKoula, OpenSides, SpagoBI, Wakanda and Xwiki on the OW2 Village. And do not miss the OW2 Free Beer Party, Nov. 16 at 6pm at booth C18/D19! More.
CeBIT, March 20-24, 2017, Hannover

OW2 and the CHOReVOLUTION project will be at the CeBIT exhibiton in 2017, in the Open Source Park. Let us know if you are interested in joining us on the booth! More.
In the OW2 Community Ecosystem
BlueMind OW2 member organizes a workshop on the new version 3.5 of its enterprise messaging and communications solution, November 15 in Paris. Registration is open.

Open Source School: The first school specialised in Open Source Software is now accepting applications. OW2 is a supporting partner of the school.
Job offer: Inria Rennes is seeking a technical project manager for an H2020 project focusing on test amplification in DevOps environment. OW2 is part of the project. Read the job offer.
Job offer: Inria Lille opens postdoc and engineer positions for the OCCIware R&D project. Read the job offer (in French).
OW2 Community Notices
2016 Board of Directors: The next meeting of the OW2 Board of Directors will be a webmeeting in December 2016.

Outlook
FOSDEM, February 4-5, 2017, Brussels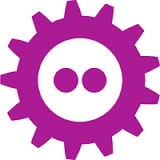 In order to leverage our presence last year at FOSDEM and the introduction of OW2 Quality Program OSCAR, we have applied this year again for a booth and a lightning talk. Stay tuned for more news!
OSS 2017, May 22-23, 2017, Buenos Aires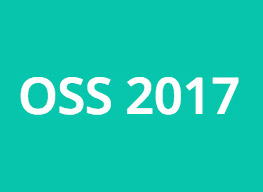 The world's most important academic conference on Free, Libre and Open Source Software has invited OW2 CEO Cedric Thomas to give a keynote address. Check out the call for papers and why not give a talk at OSS 2017 too! Submissions due: January 4, 2017.