Project News
New Projects
FusionDirectory has been submitted to the OW2 code base, a solution for the management of data stored in an LDAP directory, edited by recently joined OW2 Consortium corporate member OpenSides.
Projects Updates
Community News
OW2 Programming Contest
The OW2 Programming Contest 2016 call for topics is now open. Project leaders have until May 18 to submit topics on the Contest site. The Contest will run during the months of July and August.
Cloud Expo Europe, April 12-13, London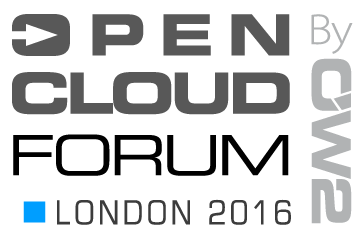 Check out the photos of our booth shared with ActiveEon and iKoula in the Open Cloud Park. Discover presentation slides of the Open Cloud Forum by OW2. More.
Net Futures, April 20-21, Brussels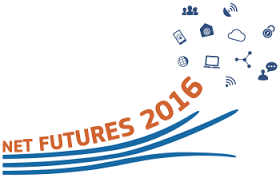 Commissioner Andrus Ansip, VP Digital Single Market, visited AppHub and new projects registered on the marketplace. Cedric Thomas talked about Open Source Software Made in Europe at the Software as a Driver to Maximise Growth Potential panel. More
OpenStack Summit, April 25-29, Austin, TX
See feedback and photos from OW2 and AppHub presentations at OpenStack Summit in Austin. Read the article from Le MagIT (in French). More.
OSCON O'Reilly Conference, May 16-19, Austin, TX
Visit OW2 booth #109-3. US-based members and partners are welcome to visit us and why not give us a hand on the booth. More.
OW2 Webinar Series, May 23 - June 3

Enjoy 5 live webinars on Nanocloud, OpenSides, ProActive, SpagoBi projects or on OW2 at the Webikeo Open Source Forum. More.
fisl 17, International Free Software Forum, July 13-16, Porto Alegre

OW2 will be present at fisl. We have submitted four conferences. Brazilian friends and members: please contact us if you are interested in joining us on the OW2 booth. More.
OW2 Webinars
OW2 Project Leaders: do not miss a great opportunity to afford visibility to your project. Register your webinar and use the Youtube replay in your communications. More
In the OW2 Community Ecosystem
It's Open Source Innovation Spring until June 2016 in the Paris region. Check out the program and register now.

A new open source Accessibility initiative involving several key partners will be announced at OSCON.

OW2 supports the new Open Source School scheduled to open in September. See the press article (in French).
Collaborative Project Reviews Roundup
French Journal des Telecoms published an article on CHOReVOLUTION and other OW2 projects showcased at Cloud Computing World Expo 2016.

OW2 Community Notices
2016 Board of Directors: The next meeting of the OW2 Board of Directors will take place on June 23.
Outlook
OW2con'16
It has finally been decided to organize OW2con'16 in autumn 2016. More details and the final date to be announced soon.
Paris Open Source Summit, November 16-17
We have started to work on our presence at Paris Open Source Summit 2016. More details will be available soon.
OSCON Europe, London, October 17-20
We will be at OSCON Europe in London. We invite OW2 projects and members to join the OW2 booth. More details coming soon.
OpenStack Summit, Barcelona, October 24-28
We will be exhibiting and representing CHOReVOLUTION and AppHub projects. We may take a larger space if some members want to join us. Contact us. Note the CFP deadline: June 1st.