New Members
Nanocloud: provider of a solution that turns any software into a cloud solution in a few minutes, without modifying existing source code, will take part in the Open Source Cloudware initiative
OpenSides: the publisher of FusionDirectory joins OW2 to promote the project and contribute to launching the Security and Privacy initiative.
Project News
Project Updates
XWiki 8.0 has been released: this version introduces new experimental minimal XWiki distribution, facility to create the first user with administration rights instead of importing Admin user; also adds improvements to nested spaces on copy and rename features, location picker, link syntax, etc, more details in the release note.
LemonLDAP::NG published two minor releases with some bug fixes and enhancements, LemonLDAP::NG 1.4.7 adds support for Apache 2.4 and LemonLDAP::NG 1.9.1 fixes Nginx failure after reboot and adds Certificate check in Manager.
Community News
Cloud Computing World Expo, March 23-24, Paris

Check our photos confirming a successful Open Cloud Village, and OW2 community presentations prepared for the Open Cloud Forum by OW2 in Paris. More.
Cloud Expo Europe, April 12-13, London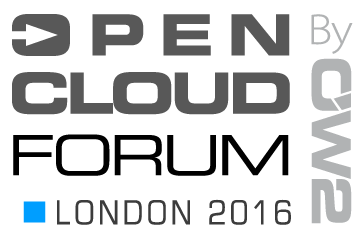 Visit us and meet with ActiveEon and iKoula teams in the Open Cloud Park (booth #CF9). Attend the Open Cloud Forum by OW2. Register now. More.
Net Futures, April 20-21, Brussels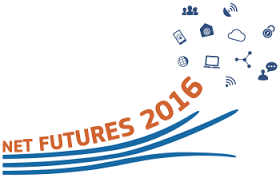 Attend a demo of the European open source marketplace or register your software assets at the AppHub booth, for a chance to win a digital watch. More.
AppHub Hands-on Workshops, April 21-22, Brussels
Seize Net Futures opportunity to join us and improve the portability of your open source code through the AppHub Factory. Register now!
OpenStack Summit, April 25-29, Austin, Texas
Visit the OW2 booth (#B32) or attend Thursday April 28 live demo to discover AppHub Open Source Marketplace. We still have Free Full Passes available. Contact us. More.
OSCON O'Reilly Conference, May 16-19, Austin, Texas
Once again, we will be exhibiting in the non-profit pavilion. US-based members and partners are welcome to visit us and why not give us a hand on the booth. More.
OW2 Webinars
OW2 Project Leaders: do not miss a great opportunity of visibility for your project. Register your webinar and use the Youtube replay in your communications. More
In the OW2 Community Ecosystem
European Commission Horizon 2020 calls for proposals ICT-6 (Cloud Computing) and ICT-10 (Software Technologies) will close Tuesday, April 12.
The Open Source Innovation Spring 2016 will take place from April to June 2016 in Paris region. Check out the program and register now.
Collaborative Project Reviews Roundup
Smart tourism can benefit from CHOReVOLUTION technologies. Learn how with SOFTECO Project Manager Marco Masetti video interview.
OCCIware: First results of the collaborative R&D project "Managing Everything as a Service" will be demonstrated on the OW2 booth at Cloud Expo Europe in London.
OW2 Community Notices
2016 Board of Directors: Congratulations to the members of the new Board and its Chairperson Yury Glikman.
Oscar, OW2 next-generation quality programme, was presented by Stéphane Laurière, OW2 CTO, at Cloud Computing World Expo. Oscar stands for Open-source Software Capability Assessment Radar.
Outlook
OW2con'16
We have finally decided to organize OW2con'16 on autumn 2016. More details and the final date will be announced soon.