New Members
Teclib is an open source software vendor specializing in infrastructure management and security; the company joins to participate in the Privacy and Security initiative and leverage OW2 to promote some of its key software.
Project News
The CLIF plug-in for Jenkins has been fully updated and contributed to the Jenkins CI community, More.
LemonLDAP::NG 2.0 is being worked on, it will be a major release with a lot of new features. More.
The XWiki development team is proud to announce that XWiki Enterprise 9.1 is available, main features include CKEditor integration, HTML export and Job REST API improvements. More.
Community News
OW2con'17 and OW2 10th anniversary celebration, June 26-27, Paris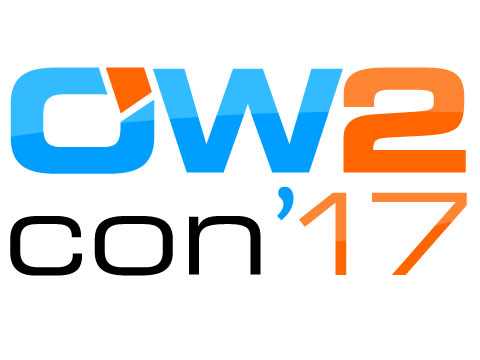 We are pleased to announce the launch of OW2con'17! Mark the date on your calendar and do not miss the special 10-years Social Event on the evening of June 26! The CALL FOR PRESENTATIONS is open. More.
FOSDEM, February 4-5, 2017, Brussels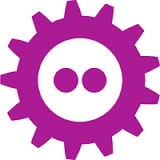 OW2 and its projects LemonLDAP::NG, FusionDirectory, CHOReVOLUTION, OCCIware, Spoon, XWiki were presented at FOSDEM. Check out the photos and slides of the presentation on Open Source Market Readiness. More.
Cloud Expo Europe, March 15-16, 2017, London

OW2 is the CEE2017 Open Source Community Partner. We are pleased to be sharing a booth with Bonitasoft, ActiveEon, and UShareSoft. Visit us on booth #974 and attend our "Open Cloud Forum by OW2" presentations. More.
CeBIT, March 20-24, 2017, Hannover

Visit us on booth #D36 in the Open Source Park at CeBIT 2017. Attend the March 23rd presentation at 10am to learn more about the CHOReVOLUTION project. More.
Cloud Computing World Expo, March 22-23, 2017, Paris

Last minute call to exhibit at CCWE and give a presentation. The call for speakers is still open. Check out the draft Open Cloud Forum programme. More.
OpenStack Summit, May 8-11, 2017, Boston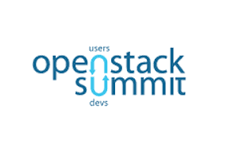 Visit us on booth #D31 at OpenStack Summit in Boston. We have several FREE PASSES (value $600) available for community members. Please contact us quickly if you are interested. More.
OSS 2017, May 22-23, 2017, Buenos Aires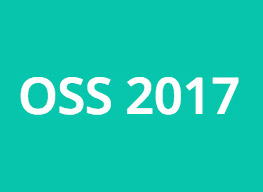 The world's leading academic conference on FLOSS has invited OW2 CEO Cedric Thomas to give a keynote address.
In the OW2 Community Ecosystem

OpenSides is organizing a workshop, on March 9 in Lille, dedicated to introduce FusionDirectory, its full open source solution for the management of data stored in an LDAP directory. More.
New SpagoBI Success Story: How SpagoBI helps Dutch municipalities to optimize their spending on local healthcare. More.
OW2 ProActive Workflows & Scheduling is used in a major Digital Transformation project involving cloud migration in the UK. The project will be presented at Cloud Expo Europe. More.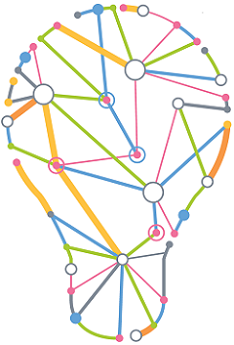 The Open Source Innovation Spring is a series of short events on Open Source, innovation and the most recent technologies. Included in the programme, IoT, Blockchains, Open Cloud and much more.
OW2 Community Notices
Board meeting: The next meeting of the Board of Directors will be held 21 March 2017. Elections: The election process is on-going. We are extending candidates recruitment until the end of voting period (March 3). Please step forward, be part of the OW2 action! General Assembly on March 23 will be online this year.
Outlook
Fisl, July 5-8, 2017, Porto Alegre

We are evaluating the opportunity to co-exhibit this year again at fisl with our Brazilian members and enhance OW2 visibility within the open source community in Brazil. Please let us know if you want to join us in Porto Alegre.