Project News
New Projects
The Technology Council has accepted mDAN in the OW2 code base. A great addition to the OSAi initiative, mDAN demonstrates accessibility best practices for native apps on iOS and Android. More
Projects Updates
Community News
Visit our 10th Anniversary Tribute page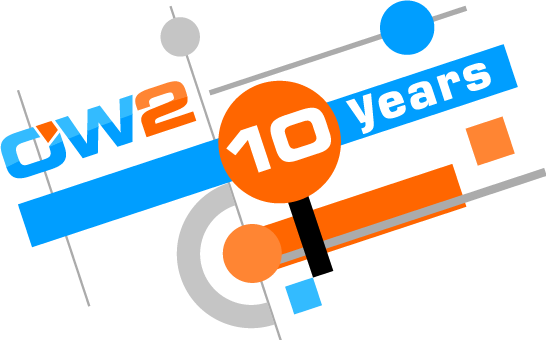 Check out our new 10th anniversary tribute page. We are honoured by the support/appreciation messages we are receiving. Send us yours! More.
OW2con'17 and OW2 10th Anniversary Celebration, June 26-27, Paris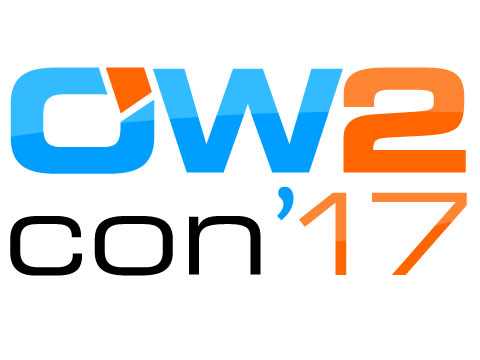 OW2con'17 latest news: the June 26 OW2 10-years celebration party will take place at "Les Petits Bains", a floating boat and art center on River Seine. The CALL FOR PRESENTATIONS is still open. Send your proposal now! More.
Cloud Expo Europe, March 15-16, 2017, London

Great community presence and visibility as CEE17 Open Source Community Partner. Many thanks to Bonitasoft, ActiveEon, and UShareSoft members for sharing the booth. Check out the photos and slides of presentations given. More.
CeBIT, March 20-24, 2017, Hannover

Our booth in the CeBIT 2017 showcased CHOReVOLUTION: documentation, poster and a well-attended presentation; also an occasion to catch up with the community in Germany. More.
Cloud Computing World Expo, March 22-23, 2017, Paris

More than 5000 visitors for this 8th edition of Cloud Expo. OW2 ran a booth and organized its Open Cloud Forum by OW2. Check out the pictures. More.
OSCON, May 8-11, 2017, Austin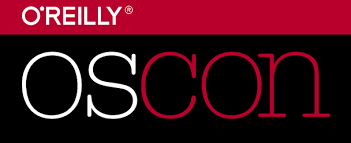 The community will be represented this year again at OSCON, in the non-profit pavilion thanks to OW2 Corporate Member Engineering group. Visit us booth #109! More.
OpenStack Summit, May 8-11, 2017, Boston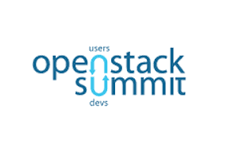 Visit us on booth #D31 at OpenStack Summit in Boston. We have several FREE PASSES (value $600) still available for community members. Please contact us quickly if you are interested. More.
OSS 2017, May 22-23, 2017, Buenos Aires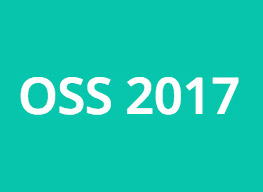 The world's leading academic conference on FLOSS has invited OW2 CEO Cedric Thomas to give a keynote address.
In the OW2 Community Ecosystem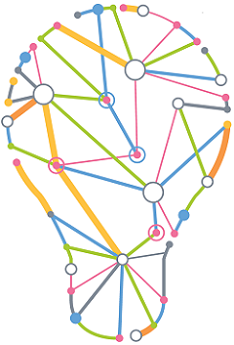 The Open Source Innovation Spring is a series of short events on Open Source, innovation including IoT, Blockchains, Open Cloud. Check out the programme, OW2con'17 provides a nice closing event to OSIS.
OSAi, the OW2 accessibility initiative elected Christian Paterson, Orange open source governance Director, as its Chairman for one year. Check out the next Accessibility feedback opportunities.
Outlook
Fisl, July 10-13, 2017, Porto Alegre

We are evaluating the opportunity to co-exhibit this year again at fisl with our Brazilian members and enhance OW2 visibility within the open source community in Brazil. Please let us know if you want to join us in Porto Alegre.
Paris Open Source Summit, December 6-7, Paris

We will be present at the 2017 Paris Open Source Summit on a community booth, based on the same model than previous years. A dedicated communication will circulate soon. Do not hesitate to contact us quickly if you want to join.