Project News
Project Updates
LemonLDAP::NG 1.9.0 is out. New features include OpenID Connect support, a new manager user interface based on AngularJS, JSON serialization for configuration and sessions backend, persistent sessions visualization in the sessions explorer, and support of CAS 3.0 attributes.
Talend Open Studio for Data Integration 6.2.0 M2 and 5.6.3 are now available; check out the list of fixed bugs and new features on the project's issue tracker.
XWiki 8.0 Milestone 2 and XWiki 7.4.2 have been released. XWiki 8.0 M2 brings some performance improvements to the LESS module and improves usability aspects of Nested Pages. XWiki 7.4.2 includes asynchronous copy and rename page actions, improved location picker when copying and renaming, ability to omit "WebHome" in wiki links and images syntaxes.
Community News
CloudScape, Brussels, 8-9 March
The AppHub project team will provide live demonstrations of the European open source marketplace, a short talk and a position paper at this cloud event. More.
Cloud Computing World Expo, March 23-24, Paris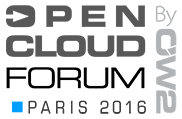 Visit us on the Open Cloud space (booth #G11) shared by OW2, ActiveEon, Nanocloud and take part in our lottery! Attend the Open Cloud Forum by OW2, March 23 afternoon. See More or register now.
Cloud Expo Europe, April 12-13, London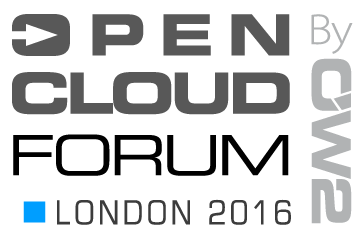 This year's London Open Coud Forum by OW2 affords visibility to open cloud projects from the OW2 Community and R&D European projects. Visit us in the Open Cloud Park. More.
Net Futures, April 20-21, Brussels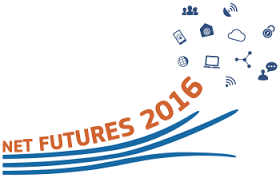 Attend a demo of the European open source marketplace or register your software assets at the AppHub booth, and you might win a digital gift. More.
AppHub Hands-on Workshops, April 21-22, Brussels
Seize this opportunity to join the AppHub Store and improve the portability of your open source code through the AppHub Factory. Register now! More.
OpenStack Summit, April 25-29, Austin, Texas
Visit the OW2 booth (#B32) at OpenStack Summit in Austin in April 2016 and discover live demos of AppHub European Open Source Marketplace. More.
OSCON O'Reilly Conference, May 16-19, Austin, Texas
Once again we will be exhibiting in the non-profit pavilion. US-based members and partners are welcome to visit us and why not give us a hand on the booth. More.
RISCOSS GitHubAnalyzer Try it Online
RISCOSS analyses raw data from open source projects and delivers indicators to help evaluate them. Try out RISCOSS online now and give us your feedback.
OW2 Webinars
OW2 Project Leaders: do not miss a great opportunity to afford visibility to your project. Register your webinar and use the Youtube replay in your communications. Please check out the dates and book your slot now. More
In the OW2 Community Ecosystem
Discover Nanocloud Webinar replay: Turn any software into a cloud solution.
European Commission Horizon 2020 calls for proposals ICT-6 (Cloud Computing) and ICT-10 (Software Technologies) will close Tuesday, April 12.
OW2 Corporate Members Talend and Telecom Paristech will exhibit at Big Data Paris, March 7-8.
Collaborative Project Reviews Roundup
CHOReVOLUTION platform becomes clearer thanks to video interviews from Gianluca Ripa (CEFRIEL) and Francesco Chicchiriccò (TIRASA).
OCCIware: First results of the collaborative R&D project "Managing Everything as a Service" will be demonstrated on the OW2 booths in Paris in March in London in April.
OW2 Community Notices
Board meeting: The next meeting of the Board of Directors will be held 22 March 2016. Elections: Board Members representative votes are now closed and we are moving toward the election of the Chairperson. General Assembly: 6pm on March 23 in the Amsterdam room at Cloud Computing World Expo.
Outlook
OW2con'16
We are still exploring the opportunity of organizing our 2016 annual community event as an independent conference, in June in Paris and we are actively looking for a suitable venue. Let us know your thoughts! Our decision will be announced soon.