Project News
New Projects
Two new projects have joined the OW2 code base:
Nanocloud Community, a fully packaged VDI & RDS solution allowing to transform any legacy software (heavy/rich client) into a SaaS solution without any modification of code. The project is led by Cédric Carbone, OW2 co-founder and board member.
VESPA - Virtual Environments Self-Protecting Architecture - an architecture and software framework written in Python for security monitoring of IaaS and multi-IaaS infrastructures. VESPA is an outcome of the OpenCloudware collaborative project. Its project leader, Marc Lacoste, from Orange Labs joins the Technology Council.
Project Updates
Community News
AppHub SQuAT Fest, Brussels, 26 January
Great success for this hands-on workshop, with 14 European projects making their open source software cloud-ready. Register your code in the AppHub marketplace. More.
FOSDEM, Brussels, 30-31 January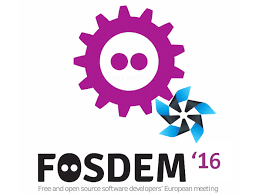 OW2 CTO Stéphane Laurière introduced our plan to evolve the quality program to support OW2 projects. We call it OSCAR, it stands for stands for Open-source Software Capability Assessment Radar. More.
CloudScape, Brussels, 8-9 March
"Utilizing the cloud to bring European OSS projects and European Industry together". This CloudScape 2016 topic is proposed by the AppHub project team, along with a workshop in one of the side rooms of the event. More.
Cloud Computing World Expo, March 23-24, Paris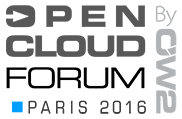 Visit us on OW2 Community booth (#G11). Attend the Open Cloud Forum by OW2, March 23, in the afternoon. Check out the program and register now. More.
Cloud Expo Europe, April 12-13, London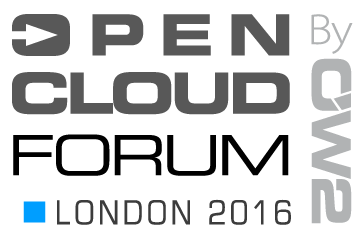 This year's London Open Coud Forum by OW2 affords visibility to open cloud projects from the OW2 Community and to R&D European projects. Visit us in the Open Cloud Park. More.
Net Futures, April 20-21, Brussels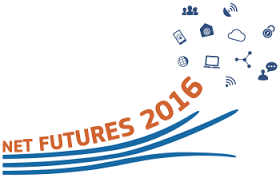 The AppHub project will be at this event coordinated by the European Commission and will propose parallel sessions based on the AppHub European Open Source Market Place. More.
OpenStack Summit, April 25-29, Austin, Texas
OW2 will participate in OpenStack Summit in Austin in April 2016 and showcase the AppHub European Open Source Marketplace. More.
OSCON O'Reilly Conference, May 16-19, Austin, Texas
We have once again applied for a booth in the non-profit area. US-based members and partners are welcome to visit us and why not give us a hand on the booth. More.
RISCOSS GitHubAnalyzer: Try it and tell us what you think
RISCOSS analyses raw data from open source projects and delivers indicators to help evaluate them. Please go try out RISCOSS online now and give us your feedback.
OW2 Webinars
OW2 Project Leaders: do not miss a great opportunity to afford visibility to your project. Register your webinar and use the Youtube replay in your communications. Please check out the dates and book your slot now. More
In the OW2 Community Ecosystem
Check out Nanocloud, a new OW2 project: attend the Webinar at 10am on February 24. Register now!
European Commission Horizon 2020 calls for proposals ICT-6 (Cloud Computing) and ICT-10 (Software Technologies) will close Tuesday, April 12.
OW2 Corporate Members Talend and Telecom Paristech will exhibit at Big Data Paris, March 7-8.
Collaborative Project Reviews Roundup
OCCIware project first annual review is to be held on February 9 in Paris.
CHOReVOLUTION annual review is to be held on February 11 in Brussels.
RISCOSS project final review is to be held on February 26 in Brussels.
OW2 Community Notices
Board meeting: The next meeting of the Board of Directors will be held 22 March 2016. Elections: The election process has started, the deadline for Corporate members application is February 12. See the schedule here. General Assembly: 6pm on March 23 in the Amsterdam room at Cloud Computing World Expo.
Outlook
OW2con'16
We are exploring the opportunity of organizing our 2016 annual community event as an independent conference, in June in Paris. Let us know your thoughts! Our decision will be announced soon.