New Members
Anolis: A Brazilian start-up which develops innovative cloud-oriented data storage solutions, based on open source software and commodity hardware, that address stringent privacy contraints.
Project News
New Project
Prelude has joined the OW2 code base. Prelude is a Universal Security Information & Event Management (SIEM) system. It collects, normalizes, sorts, aggregates, correlates and reports all security-related events, using the Intrusion Detection Message Exchange Format. Gilles Lehmann, project leader and product manager at C-S is joining the OW2 Technology Council.
Project Updates
Community News
HiPEAC, January 18-20, Prague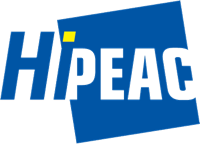 The HiPEAC conference is organized by the European Commission. OW2 will give a talk on Open Source Software Communities as Ecosystem Platforms. More.
AppHub SQuAT Fest, Brussels, New Date: 26 January
Supported by the European Commission, this hands-on event is dedicated to open source projects looking to use the OW2 SQuAT quality tools and join the marketplace. More.
Cloud Computing World Expo, March 23-24, Paris
Check out the program of the Open Cloud Forum by OW2, March 23 afternoon. Please contact us quickly if you are interested by speaking and/or exhibiting opportunities. More.
Cloud Expo Europe, April 12-13, London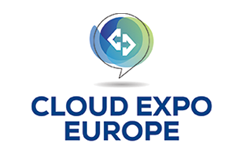 Once again, OW2 is contributing to the organization of the Open Cloud Developer Park and its conference program. One exhibition spot is still available in the OW2 area. More.
RISCOSS GitHub Analyzer: Try it and tell us what you think
RISCOSS analyses raw data from open source projects and delivers indicators that help evaluate them. Please go try out RISCOSS online now and give us your feedback.
OW2 Webinars
OW2 Project Leaders: do not miss a great opportunity to afford visibility to your project. Register your webinar and use the Youtube replay in your communications. Please check out the dates and book your slot now. More
Collaborative Project Reviews Roundup
AppHub project annual review will take place in Brussels on January 29.
CHOReVOLUTION annual review is scheduled in Brussels on February 11.
RISCOSS project final review will take place in Brussels on February 26.
OCCIware project first annual review is scheduled in Paris on February 9.
OW2 Community Notices
Call for dues: Please note the call for dues for calendar year 2016 will be sent out mid-January as usual. Fees do not change. Board meeting: The next meeting of the Board of Directors will be held end March 2015. Elections: The election porcess will start in February, detailled schedule here. General Assembly: March 23, 6pm in the OW2 room at Cloud Computing World Expo.
Outlook
FOSDEM, January 30-31, 2016, Brussels
Our proposal for a lightning talk at FOSDEM is likely to be accepted, the final decision is expected in the coming days .
OW2con'16
We are evaluating the possibility and opportunity to organize our annual community event in 2016 as an independant conference, in June in Paris. All opinions are welcome. The final decision will be announced soon.