Project News
Projects Updates
Sympa: the up-to-date 6.2.33 beta release fixes several bugs, and allows the list config files not to store list owners and moderators. More.
XWiki: the 10.4 release is out, improving the navigation panel, and introducing a new notification macro. Seven bugs were solved during the bug fixing days #175 and #176. More.
Community News
OW2con'18, June 7-8, 2018, Paris-Châtillon
It's OW2con'18 week! Check out the intensive program, world-class keynotes, round table and meet-ups. Registration is still open (and free as in free beer!). See you at Orange Gardens, in Paris Châtillon ! More
FOSS Backstage, June 13-14, Berlin
FOSS Backstage is a new conference on FOSS governance, legal and economics. OW2 CEO Cedric Thomas will talk about Defining Collaboratively the Open Source Project Market Readiness Index, June 14 at 4:20PM. More.
EclipseCon France, June 13-14, Toulouse
We are an EclipseCon France 2018 sponsor and will showcase the STAMP collaborative R&D project. Visit our booth (#14) and attend the STAMP presentation in the Research track. More.
OSCON, July 18-19, Portland
The BonitaSoft team will be in charge of the OW2 community booth. Come ask them about their latest releases while attending the show. All OW2 members feel free to contact us if you want to make the booth your home base for the show. More.
Cloud Expo Europe, November 27-28, Paris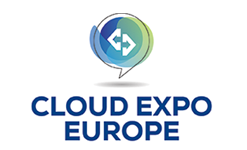 We are actively preparing an OW2 community booth at Cloud Expo Europe Paris. Special rate for our members and supporters contact us if you want to grab this opportunity. More.
In the OW2 Community Ecosystem
For its seventh edition, the Adullact Congress will take place in Montpellier (France) June 14-15 with sessions on open data, blockchain technologies and free smart cities.
Current EU Copyright Directive Review threatens Free and Open Source Software. Take action now to preserve the ability to collaboratively build software online! Sign the open letter the FSFE and OpenForum Europe will hand over to the Members of the European Parliament and the EU Council.
Open Source Innovation Spring Cloud Track, June 5, Paris, from 13:00 to 18:00. Organized by OW2 Corporate Member Alterway, this half-day Cloud Track of the OSIS will discuss breakthrough technologies in distributed storage, containers and HPC along experience sharing by leading edge users. More.
Take advantage of the special discount codes available to OW2 members for Free Passes! OW2 is Institutional and Associative partner of Open Expo Europe, June 6-7 in Madrid. More.
OW2 is partner of the upcoming IoT Solutions World Congress tradeshow (October 16-18, Barcelona). Event organizers are offering special conditions for a community booth. Check it out and contact us if ou are interested. More.
OW2 Community Notices
The next meeting of the Board of Directors will be held on Wednesday June 6.
Outlook
FISL, July 11-14, Porto Alegre
Our friends at FISL are inviting us to give a presentation and to exhibit. Please let us know urgently if you are interested so we can get ourselves organized.
B-Boost, November 6-7, Bordeaux
Save the date for this new open source business convention organized by the Aquinetic cluster and Systematic, and of which OW2 is partner.
O'Reilly Velocity Conference, October 31-November 2, London
We are planning to participate in the O'Reilly Velocity conference to present the STAMP project. More information soon.
Paris Open Source Summit, December 5-6, Paris
We have started working with POSS organizers to set up an OW2 community booth, contact us if you would like more information. We will also coordinate several conference tracks. Stay tuned.
Follow us on Twitter
Can't wait for the next OW2 newsletter? Feel free to follow us on Twitter, use the icons below for recent publications or read our social media page. More.