New Members
7bulls.com: a private Polish software development and systems integration company serving customers worldwide and an open source early adopter and community supporter since the 90's, 7bulls.com joins to develop open source partnerships throughout Europe and submit a new project to the OW2 code base.
Community News
OW2con'18, June 7-8, 2018, Paris-Châtillon
OW2con'18 is over now, many thanks again to all participants and to our sponsors who made it possible! Videos and slides of the presentations are published as well as all the conference photos. More
FISL, July 11-14, Porto Alegre

FISL is the largest open source event in Latin America. Unfortunately OW2 will not have a booth this year. We wish our friends at Associação Software Livre a great event!
OSCON, July 18-19, Portland
The BonitaSoft team will be in charge of the OW2 community booth. Come meet the OW2 Community, and discover Bonita application plaftorm latest releases. More.
Cloud Expo Europe, November 27-28, Paris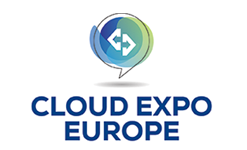 We are actively preparing an OW2 community booth at Cloud Expo Europe Paris. Special rate for our members and supporters contact us if you want to grab this opportunity. More.
Paris Open Source Summit, December 5-6, Paris
We have started working with POSS organizers to set up an OW2 community booth, and will coordinate several conferences tracks. Check out the different booth packages proposed and contact us for more details. More.
In the OW2 Community Ecosystem
Discover OW2 DocDoku project latest Case Study with Amazon. Read why Amazon selected DocDoku as the best open source Product Lifecycle Management (PLM) solution on the market.
Current EU Copyright Directive Review threatens Free and Open Source Software. Take action now to preserve the ability to collaboratively build software online! Sign the open letter the FSFE and OpenForum Europe will hand over to the Members of the European Parliament and the EU Council.
OW2 is ambassador partner of the upcoming IoT Solutions World Congress tradeshow (October 16-18, Barcelona). Event organizers are offering special conditions for a community booth. More.
OW2 Community Notices
The next meeting of the Board of Directors will be held end-September (date to be confirmed).
Outlook
B-Boost, November 6-7, Bordeaux
Save the date for B-Boost, this new open source business convention organized by the Aquinetic cluster and Systematic, and of which OW2 is partner.
EclipseCon Europe, October 23-25, Ludwigsburg
The Call for Papers for the next EclipseCon Europe is still open, do not miss the July 16 final submission deadline.
OpenStack Summit, November 13-15, Berlin
The Call for Presentations for the next OpenStack Summit in Berlin is still open until July 17.
ICT 2018 conference, December 4-6, Vienna
The next ICT conference, organized by the European Commission, will cover topics such as Artificial Intelligence, Next Generation Internet, Digital Skills and High-Performance Computing.
Follow us on Twitter
Can't wait for the next OW2 newsletter? Feel free to follow us on Twitter, use the icons below for recent publications or read our social media page. More.