[OW2 Newsletter - January 2022 - From the OW2 Management Office]
Project News
Project Updates
Project of the month
JORAM (Java Open Reliable Asynchronous Messaging) is a JMS compliant enterprise messaging middleware and has reached a Market Readiness Levels at 6. More.
Community News
Open Research Webinar Series, January 18, Online
Join the next Open Research Webinar proposed by OW2 and Eclipse on January 18, 16:00 CET. Discover the OW2 SAT4J and Eclipse Steady projects. Registration is open. More.
FOSDEM, February 5-6, Online
We are pleased to announce the final program of our Devroom "Software Composition and Dependency Management" including a nice set of talks. Check it now and join us on February 6. More.
OW2con'22, June 8-9, 2022
We started to receive great proposals of talks for OW2con'22. The CFP is open until February 27, do not miss the deadline! Check out details and submit your proposal now. More.
OW2 Community Notices
The OW2 board and chairperson elections will be held from February 1 to March 17, 2022 and our General Assembly on March 30, 2022. More.
OW2 Market Readiness Levels (MRL)
The OW2 business-oriented approach to open source projects "MRL" was publicly announced and presented for the first time at OSXP. See the replay of the session or read the Press Release (French). More.
OW2 Good Governance initiative
Discover the OW2 Good Governance handbook. Check the OSPO Alliance site or the OW2 initiative page. Read the press article (French) . More.
In the OW2 Ecosystem
The OW2 Quick App Initiative allow developers and businesses to code once, and deploy anywhere innovative mobile services. Read the white paper and this blog article.
Knowage prepares two webinars about analytical features (Jan. 27) and interactive cockpits best practices from real use cases (Jan. 28). Register to Knowage Webinars.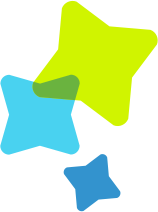 OW2 associate organisation FSFE will help implementing the 'Public Money? Public Code!' campaign agreed by the new German government. More.
In our Research Projects
Try the DECODER platform beta and check how it can increase the productivity and the quality of your software contributors. More.
Register to the ReachOut workshop in January 13 at 4PM and discover the main outcomes of the beta-testing campaigns managed so far and the winner of our Super Lottery Prize. More.
FASTEN will be presented at FOSDEM in the Software Composition and Dependency Management Devroom, Feb. 6 at 15h00, by Amir Mir from TUDelft. More.
Outlook
The next Open Source Experience will take place on November 8-9, 2022, in Paris. Save the date!
Can't wait for the next OW2 newsletter? Feel free to follow us on Twitter, use the icons below for recent publications or read our social media page.