Community News
OW2con'18, June 7-8, 2018, Paris-Chatillon
Preparations for the next OW2 annual conference are underway. The theme of OW2con'18 is to be: "Open Source Software: A Journey Between Values and Value". Save the date on your calendar and stay tuned for the Call for Presentations, opening December 15th. More
Paris Open Source Summit, December 6-7, Paris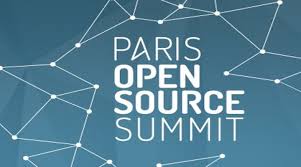 Just two days until POSS! Don't forget to reserve your badge!. Visit booth #C18/D19 shared with ActiveEon, Knowage (Engineering Group), Savoir-faire Linux, iKoula, CHOReVOLUTION, and the Open Source Accessibility initiative (OSAi). Attend the four conference sessions coordinated by OW2 and don't miss the Free Beer party, Dec. 6th at 5:30pm. More.
FOSS-Backstage Micro Summit, November 20, Berlin

OW2 CEO Cédric Thomas participated in the Micro-Summit, to prepare major event "FOSS Backstage", to be held in June 2018 in Berlin. The event will focus on everything related to FOSS governance and open collaboration. More.
Collaborative Projects
Participate in the CHOReVOLUTION beta testing campaign: try it, fill in the feedback questionnaire for a chance to win a drone and, if you are in Paris, attend the hands-on workshop at POSS. More.

The OCCIware project is over. Read the Press Release announcing the results and projects of industrial exploitation. See OCCIware at Paris Open Source Summit.
Attend the STAMP project presentation at POSS and learn about new testing tools for DevOps. More.
In the OW2 Community Ecosystem
Come and meet initiative participants, Oceane Consulting, Orange and Worldline on the OSAi (OW2 Open Source Accessibility initiative) booth in the OW2 Village at POSS and don't miss the dedicated conference session. More.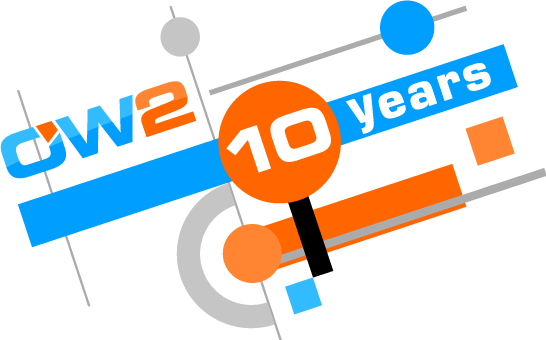 Discover the latest testimonials and our three infographics: OW2 by numbers, OW2 timeline and the OW2 process. You are welcome to contribute your own testimonial.
Associate Organizations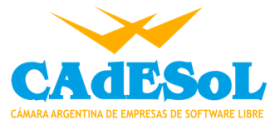 Argentina CAdESoL (Chamber of Free Software Companies) is now an associate organization of OW2. More.


Argentina SADIO (Society of Information Technology) has also become an OW2 associate organization. Bienvenidos! More.

OW2 Community Notice
Board meeting: The next meeting of the Board of Directors will be held, by web-conference, on Tuesday, December 5, 2017, 9:30am to 12:30pm (Paris time).


Outlook
FOSDEM, February 3-4, Brussels
FOSDEM is one of our events planned for 2018. We have applied for a booth and a conference. Stay tuned and contact us if you would like to join us at FOSDEM!
Cloud Computing World Expo, March 21-22, Paris
OW2 will be at Cloud Computing World Expo 2018. We will have a booth and several conference sessions will be coordinated by OW2. Contact us if you would like to join us on the booth.
fisl, Porto Alegre, July 11-14, Porto Alegre
fisl conference was postponed from October 2017 to July 11-14, 2018. Stay tuned for more information about OW2's presence!
Follow us on Twitter

Can't wait for the next OW2 newsletter? Feel free to follow us on Twitter, use the icons below for recent publications or read our social media page. More.