Project News
Community News
OW2con'17 Follow-Up, June 26-27, Paris
Check out the conference slides and videos, and photos of the conference and the party. Please help us make next year's event even better by giving us your feedback on our short satisfaction survey.
Visit our 10th Anniversary Section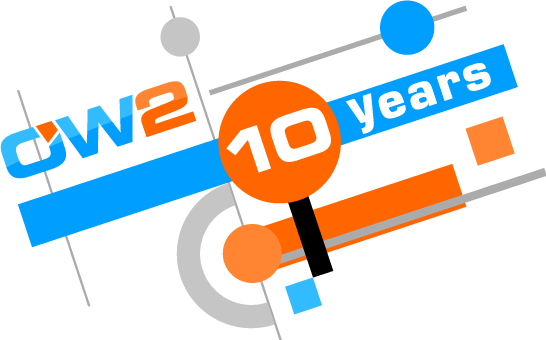 Discover our latest testimonials and our three infographics: OW2 by the numbers, OW2 timeline and the OW2 process. You are welcome to contribute your own testimonial.
fisl 18, October 1-4, 2017, Porto Alegre

Visit us on OW2 booth at fisl 18 in Brazil ! CHOReVOLUTION, OCCIware and STAMP R&D projects will be showcased, with demos and talks about IoT service composition, cloud computing and software testing. More.
EclipseCon Europe, October 24-26, 2017, Ludwigsburg

Visit us on OW2 booth at EclipseCon in Germany ! The community booth will showcase the STAMP project toolbox, the OCCIware environment, and the CHOReVOLUTION Studio. More.
Open Source Summit Paris, December 6-7, Paris

Use the quiet summer weeks to prepare your participation at the OW2 community booth. Don't wait and reserve your space! OW2 is also managing several conference tracks for next December edition. More.
Collaborative Projects
CHOReVOLUTION competes in the Application Enablement Platforms segment, a subset of the layered IoT market. Read OW2 CEO Cedric Thomas interview. More.

OCCIware receives IEEE ICIOT 2017 Best Paper Award for its paper "Mobile Cloud Robotics as a Service with OCCIware", congrats to the team! More.
Try the Jenkins pipeline script just released by the STAMP project. It automatically attaches failed test screenshots to Jenkins report! More.
Associate Organizations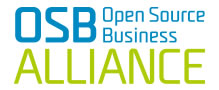 The OSBA (Open Source Business Alliance) community is composed of 190 members, mostly coming from German public administrations, and European small and medium-sized enterprises. More.

GFOSS – Open Technologies Alliance is a Greek non-profit organization, founded in 2008 with 30 Universities and Research Centers as shareholders. More.
OW2 Community Notice
Board meeting: The next meeting of the Board of Directors will be held, by web-conferencing, on Thursday Sept. 14, 2017, 9:30am to 12:30pm (Paris time).


Outlook
Cloud computing events in London and in Paris
21-22 March 2018 Cloud Expo Europe will take place in London while Cloud Computing World Expo will take place in Paris. Contact us if you plan to share our OW2 booth there.
Follow us on Twitter

Can't wait for the next OW2 newsletter? Feel free to follow us on Twitter, to use the icons below for recent publications or read our social media page. More.