New Members
BlueMind: the Toulouse-based SME that develops and markets a comprehensive unified enterprise messaging and communications solution comparable to Exchange, Domino and Google App joins OW2 to support its international growth.
Community News
OW2con'16, September 21-22, Paris
Last chance to submit a proposal! The CALL FOR PRESENTATION deadline has been extended to August 7. Check out the sponsorship options on our Prospectus. To Project Leaders: Submit your project for the OW2con'16 Award contest. More.
OW2 International Programming Contest
The OW2 International Programming Contest 2016 is in full swing. More than 30 teams representing over more than 80 students mainly from China and India are participating. More.
OpenStack Summit, October 24-28, Barcelona
OW2 will represent the OCCIware and AppHub collaborative R&D projects as well as any other OW2 code base project who would like to join us. Contact us. More.
EclipseCon Europe, October 25-27, Ludwigsburg

We will showcase the Eclipse-based Studio of the CHOReVOLUTION "Dynamic and Secure Choreographies of Services for the Future Internet" project at EclipseCon in Ludwigsburg. More.
CLASS Conference, November 8-9, Ljubljana

OW2 CEO participates in the program committee and will join the conference. The AppHub and CHOReVOLUTON projects will also be presented in Slovenia. More.
Paris Open Source Summit, November 16-17
OW2 is actively involved in POSS 2016, co-organizing four conference tracks and setting-up a community booth on the exhibition floor. Please contact us if you want to join us. More.
In the OW2 Community Ecosystem

Open Source School: The first school specialised in Open Source Software is now accepting applications. OW2 is a supporting partner of the school.
OW2 Community Notices
2016 Board of Directors: The next meeting of the OW2 Board of Directors will be a face-to-face meeting on September 20, 2016, in Paris.
Outlook
Cloud Forward Conference, October 18-20, Madrid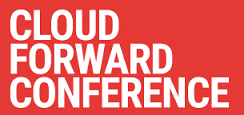 An AppHub Workshop will be organized during Cloud Forward. More details in the September newsletter.
OSCON Europe, October 17-20, London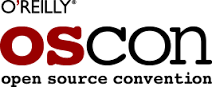 We have applied for an exhibition space in the non-profit pavilion. Stay tuned for more details and contact us if you would be interested in joining/ co-exhibiting.
CeBIT, March 20-24, 2017, Hannover

We plan to have a booth at the CeBIT conference in 2017 and represent the CHOReVOLUTION project. Stay tuned.