New Members
Webmiel: The editor of Webmiel bulk emailer distributed under the GPL3 licence joins OW2 to complete our code base and demonstrate its support for the comunity.
Propus Data Science: Brazilian vendor of tailor-made, open source based big data on-site solutions and online services they join OW2 to leverage its ecosystem and Big Data initiative.
Project News
New Project
Imixs-Workflow has joined the OW2 code base. A workflow engine for human-centric business applications based on the BPMN 2.0 Standard, Imixs-Workflow enables developers to describe and execute workflows in all types of business applications. Ralph Soika, project founder and CTO of Imixs Software Solutions GmbH, is joining the OW2 Technology Council.
Project Updates
Project leaders: do not forget to use the OW2 Forge to tell everybody about your project updates. News will appear on the OW2 forge, our home page and in this newsletter.
Community News
OW2con'15, Nov. 17-18, Paris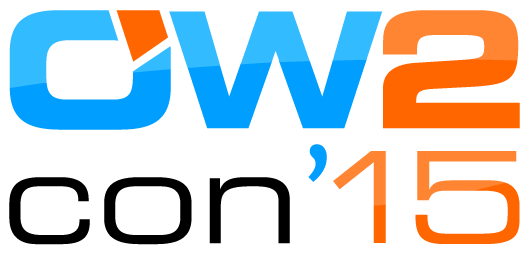 OW2con'15 is over now. Thanks to all participants and speakers for their participation in this great event. Presentations slides, videos and photos are available now. More.
Congratulations to OW2con'15 Best Project Awards: DocDoku, Spago4Q, ProActive and hammr. More.
OW2 community in the Media
OW2con'15 gold media partner broadcast a French TV debate featuring co-founder of Influans Cédric Carbone, XWiki CEO Ludovic Dubost, and OW2 CEO Cédric Thomas. Replay the open source governance debate.

Why France and Europe Should Contribute and not only Consume Open Source Software? Read Cédric Thomas tribune published in Les Echos.
Read these French articles on current trends in open source by Christian Paterson (Orange), Gabriele Ruffatti and Stefano Scamuzzo (Engineering's Group/SpagoBI), and Cédric Thomas (OW2).
Paris Open Source Summit, November 18-19, Paris
Our booth shared with SpagoBI, ActiveEon, OpenIO and iKoula was a great success and provided the whole community even more visibility at the Summit. More.
AppHub SQuAT Fest, Brussels, New Date: 26 January 2016
Supported by the European Commission, this hands-on event is dedicated to open source projects looking to use the OW2 SQuAT quality tools and join the marketplace. More.
Cloud Computing World Expo, March 23-24, 2016, Paris
The next edition will take place in Porte de Versailles, Paris. Exhibiting and speaking opportunities in the Open Cloud Forum are available. More.
Cloud Expo Europe, April 12-13, 2016, London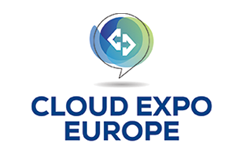 Once again, OW2 is contributing to the organization of the Open Cloud Developer Park and its conference program. One exhibition spot is still available in the OW2 area. More.
RISCOSS GitHub Analyzer: Try it and tell us what you think
RISCOSS is a platform that analyses raw data from open source projects and delivers indicators that help evaluate them. We need you to try out RISCOSS online now, give us your feedback.
OW2 Webinars
OW2 Project Leaders: do not miss a great opportunity to afford visibility to your project. Register your webinar and use the Youtube replay in your communications. Please check out the dates and book your slot now. More
OW2 Community Notices
Call for dues: Please note the call for dues for calendar year 2016 will be sent out mid-January as usual. Fees do not change. Upcoming holiday season: Please note most of OW2 Management Office will be away during the festive season. Board meeting: The next meeting of the Board of Directors will be held end March 2015. Elections: The election schedule will be detailed in next newsletter.
Outlook
FOSDEM, January 30-31, 2016, Brussels
We have submitted for a booth and a lightning talk at FOSDEM. We should hear back soon. Let us know if you'd like to join.