| | |
| --- | --- |
| | OW2con' 13, Paris OW2con' 13 CALL FOR PRESENTATIONS is open now! Do not miss the July 5th deadline to send your proposal of presentation or request to participate in a panel. More |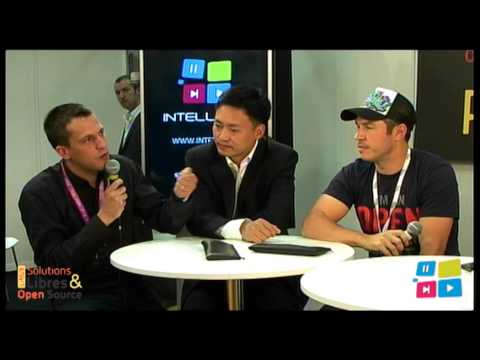 Solutions Linux 2013, May 28-29, Paris: Check out the recording of Xiaolong Kong, OW2 CTO round table about today's overview of cloud solutions.
| | |
| --- | --- |
| | CompatibleOne Day @ La Poste, June 18, Paris OW2 and La Poste are launching a one day event on CompatibleOne project. Discover the first open source broker for cloud services. More |
| | |
| --- | --- |
| | OW2 Programming Contest 2013 Joint programming contest organized by Scilab and OW2. Contestant registration is open now. More than 15 prizes will be distributed! More |
What is OW2
OW2 is an independent open source community committed to making available to everyone the best and most reliable enterprise computing infrastructure software, including middleware, application platforms and
cloud computing
technologies. The mission of the OW2 Consortium is to develop a code base of open source software and to foster a vibrant community and business ecosystem.
OW2 Projects
The community's activities for software development are organized into
Projects
. At OW2 everything starts with a Project.
Join
industry leaders, academics and individuals and help shape the future of middleware