---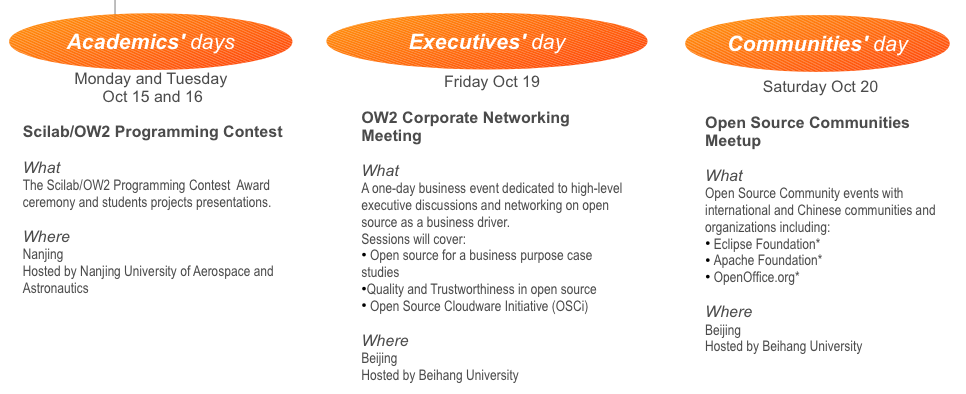 • Monday and Tuesday 15-16 October, Nanjing: Award conference of the Scilab/OW2 Programming Contest.

• Friday 19 October, Beijing: OW2 Open Source Corporate Networking Meeting, an open source business executive event. It provides networking opportunities within the international open source community. A full-day business event dedicated to high-level executive discussions and networking on open source as a business driver. Sessions will cover: Open source for a business purpose case studies; SQuAT: Quality and Trustworthiness in open source; Open Source Cloudware Initiative workshop.

• Saturday 20 October, Beijing: Open Source Communities Meetup with Eclipse, Apache, OpenOffice, etc.