---
About the ELC
ELC homepage - About the ELC - Contributing to the ELC - About the actions - ELC documents - Contact us
What is the ELC?
The Europe Local Chapter (ELC) has been approved for launching by OW2 Board on May 15th 2008. The ELC is a group of OW2 members forming a network of expertise. The members share the same values and organize themselves to promote the goals of OW2 cooperatively with the local communities.
The ELC Proposal presents the ELC in an exhaustive way. OW2 Members who are interested in the ELC should read it. It will set you about the ways you can participate, shape or develop the ELC. Then, if you are willing to contribute to the ELC, you can contact:
Michel Cezon (michel.cezon AT ow2.org) or Stéphane Ribas (stephane.ribas AT inria.fr) at INRIA
Gabrielle Ruffatti (gabriele.ruffatti AT eng.it) or Matteo Melideo (matteo.melideo AT eng.it) at Engineering
Julie Marguerite (julie.marguerite AT ow2.org) at THALES
Petr Tuma (petr.tuma AT dsrg.mff.cuni.cz) at Charles University
Gerd Schuermann (Gerd.Schuermann AT fokus.fraunhofer.de) or Jan Ziesing (Jan.Ziesing AT fokus.fraunhofer.de) at FOKUS
Francois Letellier (fl AT flet.fr)
|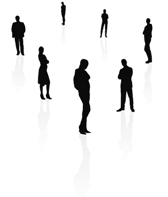 What is our organisation?
The ELC represents OW2 at a regional level under supervision of the Management Office.
A management team is in charge of LC coordination and reporting to OW2 MO.
A core team is made of the LC management team plus members with commitment to lead specific actions.
An extended team may be setup to broaden the participation to less active contributors and for dissemination purpose.
Registration to core or extended team is of course free and on a voluntary basis (but minimum active contribution is required) and information coming from LC will be available to all OW2 members.
What is our strategy?
The main actions of the Local Chapter will encompass:
Leading an academic and business community;
Cooperating with other open source organizations;
Promoting the consortium;
Developing tools and services for the OW2 Local Chapter community;
Fostering contribution to the code base.